Monday, June 18th, 2007
Inspiration on tap from SouthAfricanArtists.com !
We warmly welcome you to another superb showcase of African art this month.
We are delighted to say that the winners of our summer prize draw are G. Howard of Auckland, New Zealand who wins a Frans Claerhout silkscreen print and A. Chelouche of Connecticut, USA who wins a signed copy of Belinda Kruiper's book "Kalahari Rainsong".
We're here to help and if you need any assistance or guidance in making your selection, our team is only an email or phone call away to help you pick out just the right piece.
Were you aware that you can send a colorful eCard, free of charge and without the need to register, to anyone, anywhere in the world who has an email address?
We have seen some superb works being added to the site in recent weeks and here are just a few from our galleries that we have picked to tempt you with this month: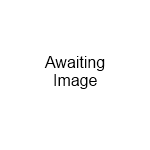 "The arm of the world"
by Thembinkosi Kohli

A figure of a stylized woman is shown with her left arm transformed into a tree. The figure is stylized and is not the smiling maternal figure we have come to know but rather one who looks disturbed (presumably by the newspaper reports that form part form the work.) Her one open eye, further shows that she is all seeing and wise. The tree however shows the new hope and growth that is arising which is why I see this work as one of hope rather than destruction.
Looking for something quirky? Tired of the old traditional view of Table Mountain? Here's a painting to add a talking point to the braai. Imagine Table Mountain cloaked in leapard skin and you'll get the picture. In portraying the mountain in its skin, the spots quickly start to resemble clumps of bushes, making those who abhor change at least sigh a slight sigh of relief that is not completely in turmoil. It's a witty, fresh look at a subject that's been painted (in the traditional manner) a million times over.

"Leopard Mountain"
by Andi Hirschson
A narrow path winds through squatter shacks that take on an organic feel in the depths of their browns and ochres and the shapes that to the slightly unfocussed eye resemble bark. Usually poverty does not make for subject matter that one would necessarily want to live with, but this work carries none of the guilt that it could possibly have done. Intrinsic to the work is that although we are looking at a busy township, no people are to be seen which enhances the viewpoint hat you are looking at something grown from the earth rather than something constructed by man. It's an unusual and pleasing take on the subject.
"Squatter Road"
by Craig Paton-Ash

" Everything I have earned has gone into these gardens. "
– Claude Monet
New Artists
We have talented new artists coming on the site all the time and in recent weeks we have welcomed the following who have already listed a number of excellent works:
Gerhard Scheepers
Barry Celliers
Fred Page
Li Nepgen
Michele Di Blasi
Jac Kritzinger
Gerry van der Walt
Lizelle Joubert
Tinus de Jongh
Elzette Welgemoed
Alida Kasselman
Nicole Bell
Kerry-Leigh De Bruyn
" He who possesses most must be most afraid of loss. "
– Leonardo da Vinci