Wednesday, November 21st, 2007
As the hectic Christmas period pops up on our calendars once more, we turn our attention to family and friends, our life and our world, beginning to reflect upon a year about to pass and what the new one might hold in store for us.
Art and imagery is such a strong anchor for the memories and events in our life and strongly evocative of the people and places that pass before us. You will rarely tire of quality art – more you will find new depths and new detail that comes into fresh focus over time – it is a truly magical medium…
We're here to help and if you need any assistance or guidance in making your selection, our team is only an email or phone call away to help you pick out just the right piece.
This selection of artists featured here would be a great start for finding a unique Christmas present for someone in your life – you might even want to spoil yourtself!

"Dancers"
by Boniface Matthews Chandiyamba
This Malawian born artist is most known for paintings of elongated figures in bright colours. In "Harvest", a line of six workers carry their pickings in baskets. The unique figures owe their heritage to ants and play an integral part in the themes of workers and their tasks which feature so prominently in Bon's work. Set against a fiery background of textured reds, yellows and brown's there is no attempt at realism, rather the artist has opted for stylistic representation of her subjects. Some may argue that the works lack the authentic sweat and grime of the actual work experience, however seen as ants against a vast background of fiery. Africa the figures have their own message to tell.
"The Magus"
by Raymond Andrews
Raymond Andrews' Work is simply magnificent – bold, bright, deep and demanding. His works relate the alchemical nature of life and being. Transformation and passage with rich symbolism that captivates and challenges; at a turn a new detail or feature to draw you in further. Yet stand back and gaze upon these huge works and soak in their splendour and you too may be taken on a journey. Big wall stuff.

"Vanitas: Huguenot Matrix"
by Titia Ballot
Refreshingly different, Ballot's work can't help but appeal. Sensitively drawn colour etchings, screen prints, drawings and pastel paintings delve into past culture and present globalisation. Her series of etchings of the elements are fresh and show a quirky approach to composition and would be great bought as a series. "Homage to Role model" is a surreal look at the ties that bind us, while flying jellies hover over shells in "Huguenot Matrix" – make of that what you will!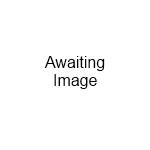 "Fibonacci Sequence"
by Lesley Bergere
Looking for something more metaphysical, mystical and feminine for the walls of a special meditative space? Lesley's works are "moments of definition," in her personal journey, which may well touch inner emotions within yourself – we are after all, all on a similar journey. The feminine, watery aspect is very apparent in her work, together with surreal symbols of bones, birth, re-birth, organic shapes and soft, whimsical colours. Clearly this artist is using her own journey to assist us to understand our own in an uplifting and serenely beautiful manner.
" It grieves me greatly that I cannot recapture my past. I can only offer you my future, which is short, for I am too old. "
– Michelangelo
New Artists
We have talented new artists coming on the site all the time and in recent weeks we have welcomed the following who have already listed a number of excellent works:
Jerome Pattison
Sonja Janke
Rensburg
Ione de Beer
Andre van der Westhuizen
Cherie Dirksen
Bob van Wyk
Annette Dunbar
Chris Wait
Gian-Piero Garizio
Tienie Roets
Debbie Vorster
Patricia Strydom
Kirsten Pretorius
Theresa Acker
Tanith Jansen van Rensburg
Brett Robertson
E Kenyon
Rob Kearney
" The desire to survive and the fear of death are artistic sentiments. "
– Salvador Dali