Thursday, January 8th, 2009
Pieter van der Westhuizen (1931-2008)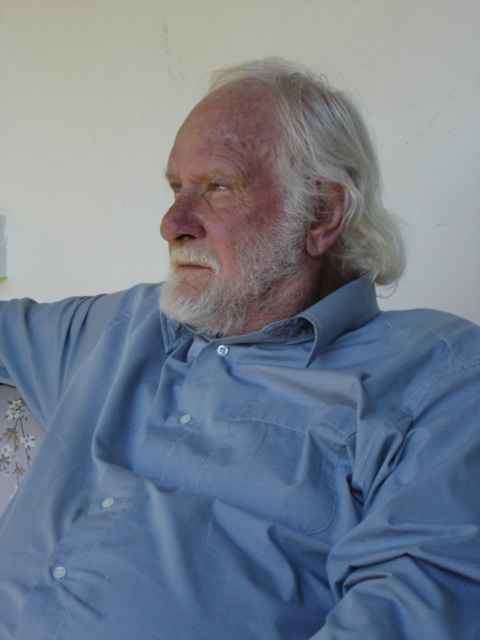 It is with great sadness that we announce the death of one of South Africa's best loved artists, Pieter van der Westhuizen, who died at the age of 77 on 30th December. Pieter's pages on SouthAfricanArtists.com have always been among the most popular and he had made over 100 of his paintings available for viewing and purchase on the site.
Born in Pretoria in 1931, Pieter studied art at UNISA under Zakkie Eloff and Robert Hodgins and went on to study at the Royal Academy of Arts in Belgium. He also spent some time in the early 1980s in Japan studying woodblock printing.
A versatile artist, he turned his hand to still life and abstract works as well as landscapes and portraiture. Comfortable in a range of media his primary works are oils, watercolors and pastels but he was also adept in ink, pencil and charcoal.
His work has been featured in exhibitions all over the world and Pieter was particularly well known in the USA, UK, Europe and Japan as well as in his native South Africa. These works have long been collectable and have featured in many private and state collections. Throughout his career he also found time to write and to develop his academic work.
Growing up in the years building up to World War II he has said of the period – "the world I found myself in was not a comfortable one. At around the age of four I decided that this life was not for me. I began creating another world for myself – in pictures."
As an insight into the character behind the work, he often painted chickens – birds that cannot fly. "This represents more than just one thing. Childhood saw me drawn in two directions. The one side of my family was Afrikaans and the other side was English. The Afrikaners were poorer and always had two things in their backyard: a peach tree and chickens. The English had the bacon and eggs". For Pieter, his "Afrikaans" chickens became a symbol of his own frustrations. "A bird with all the necessary equipment to fly but damned if it will happen".
Indeed he was surrounded by animals at home with his dog named Skattebol (Sweetheart), cat Spinnekoppie (little spider) and the geese, ducks and birds on his large property. He had daily visits from the corner café's tame crow, the neighbour's sheep and two piglets.
"There is a lemon tree in my garden and Zebeth has planted rosemary at the four corners of the plot. There are birds and cats and chickens and geese and ducks and pigs and guinea fowl that fly around and scratch in the garden. When I die, I will wake up with a start".
He never tired of his work and was producing some of his best work right up until his recent illness. He continued to exercise his skills with great diversity and imagination and his creativity was always to the fore.
"Painting is not an intellectual exercise for me. I do not agonize over it. If I enter a room, I notice the table, chairs and the rest of the furniture, but then I concentrate on the noises and the smell. If there were a woman wearing a perfume with a distinct fragrance, I would definitely remember that. Other people might remember it only subconsciously."
Pieter leaves behind him his wife Zebeth, son Dedrik and daughter Ma'ayan (Hebrew for fresh water fountain) and our thoughts are with them at this time.
To celebrate his life and work we have drawn a small selection from his many works for your appreciation and we will let them speak for themselves:
" What I am looking for is an immobile movement, something which would be the equivalent of what is called the eloquence of silence, or what St. John of the Cross, I think it was, described with the term "mute music". "
- Joan Miró
New Artists
We have talented new artists coming on the site all the time and in recent weeks we have welcomed the following who have already listed a number of excellent works: 
" On the floor I am more at ease. I feel nearer, more a part of the painting, since this way I can walk around it, work from the four sides and literally be in the painting. "
- Jackson Pollock