Marlene Swart – "Just Checking" and "Peaceful Turmoil"
by Rebecca McKinley
Marlene Swart's paintings, inspired by God and His creation, bring to mind the often forgotten relationship between man and nature.
In a world filled with cultures that have embraced advancement and technology, her art offers peaceful reminders of days gone by when man labored to live off the land. "Just Checking" is an insightful representation of man stopping to look over his domain to make sure everything is in order. The painting would serve to encourage its owner to remember that moments of calm reflection are valuable in all facets of life to maintain order and stability.
Swart's "Peaceful Turmoil", speaks of the serenity and beauty waiting to be found in the midst of every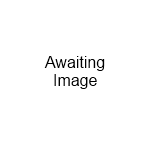 storm. While the majesty of the winds and thundering showers could easily swallow up anything in its path, it only seeks to clean, water and nurture the earth. This also relates back to the storms of life that often cause fear and confusion. In every storm, there are lessons to be learned, changes that will occur and good things that will result.
It is evident that Marlene adds a bit of her soul to each painting she creates. They encourage the viewer to revisit the truly important things in life. Marlene has an inspiring collection of paintings from which to choose on her homepage.