Michael Schur – "Blue Forest"
by Rebecca McKinley
A love of nature is revealed in all of Michael Schur's oil paintings. This artist uses a variety of themes that range from boats in the ocean to kaleidoscopes, village scapes and harlequins. His gifted use of oils provides visual texture that adds greater tactile perception.  A large portion of his collection is based around trees and forests.  "Blue Forest" is one of these expressive paintings that displays rhythm in motion with leaning trees, rounded rocks and continuous movement. The bright blue and green tones emit cheerfulness and life, while the brown and golden hues offer stability and strength. "Blue Forest" is 610 mm wide and 500 mm high (24" W x 20" H).
Many of Schur's tree paintings are based around couples enjoying each other's company while moving forward in harmony with nature. "Figures and Trees", "Walk in the Forest" and "Dreamy Forest" are all wonderful examples of this. Another common feature in the tree paintings is the curvature of trees leaning together to form an arch or pathway leading forward to what lies ahead. This theme is beautifully revealed in "The Archway," "Figures and Trees" and "Steps down to the Harbour – Sydney."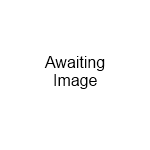 The titles of Michael Schur's paintings are simplistic, yet on-target and thought provoking. He very effectively uses color to make a statement in each of them, while the variety of ideas and moods in his work keeps the viewer interested and intrigued. Schur's homepage provides an extensive selection of his paintings.